ACI Facility Filter (FF) systems are sand and membrane units that can remove virtually all turbidity, parasites and bacteria in producing 1000 – 10,000 liters daily for schools, hospitals and small villages etc.. As through 2020 ACI has 79 working Facility Filter systems installed throughout the world.
In Kenya, several Facility Filters have been installed in the past five years. In 2015, Aqua Clara Kenya built a Facility Filter in the Kibera slum of Nairobi. Kibera is one of the largest slums in the world and has been an epicenter of violence when elections come around. There, a driven Kenya named Lilian Akin started the Magoso school for orphans in 1997. It contains 600 pupils in the heart of Kibera. Now, the hand-dug contaminated well of the school has an installed solar pump which leads to an Aqua Clara Facility Filter, which supplies potable water to all the students and surrounding inhabitants.
In Queretaro, Mexico, we have installed facility systems in several schools. Our long-term agenda is to outfit several rural schools serving poor indigenous populations and to do so through support from a combination of governmental and private sources. In Mexico (and elsewhere, for that matter) there is no known method to remove arsenic from water effectively and inexpensively. However, with Universidad Autonoma de Queretaro, we have demonstrated and evaluated ACI Facility Filters along with our arsenic removal technologies learned by engineer students and faculty since 2014.
In Managua, Nicaragua in October of 2013, a team of ACI traveled to several parts of Managua to install 13 Facility Filters in 12 schools thanks to the help of World Wide Christian Schools. The largest school was in an area called Tipitapa. ACI built two Facility Filters in two different areas which supplies 3000 students with potable water.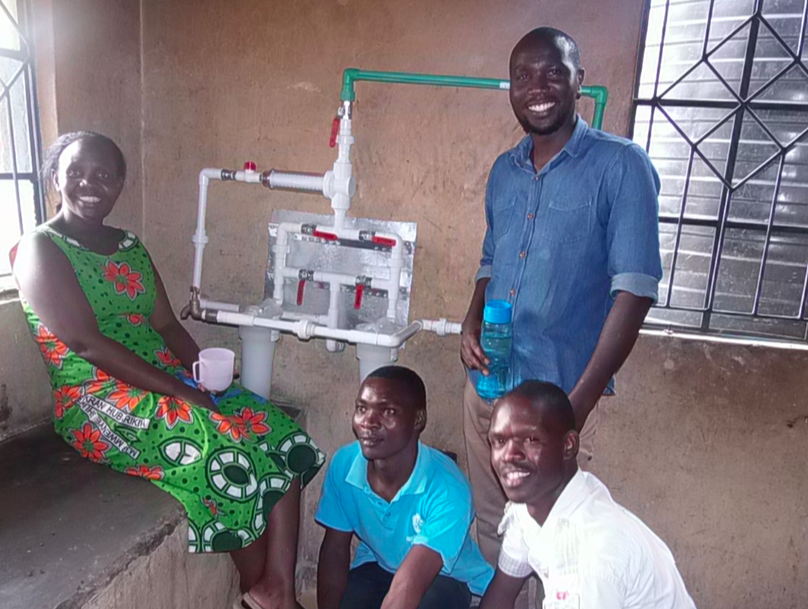 For more information on this system and others or to get in touch with one of our experts, do not hesitate to contact us today. We are happy to assist and appreciate your input.