ACI Community Filter (CF) systems are sand and membrane units that can remove virtually all turbidity, parasites and bacteria in producing upwards of 10,000 liters per day of clean water, depending upon configuration and need. These units are intended for use applications, such as hospitals, villages, or other entities requiring large volumes of clean water to be available daily. 
In the village of Yalcoba, Yucatan, Mexico a Community System unit was installed in February, 2012.  It generates 3,000 liters per day of clean water for local villagers & school children.
This system required the construction of a filter house and a water line running from the local well to the filter house and provides local sales to support school operations containing collaborative program elements with Fifth Reformed Church, Grand Rapids, MI.
The first Installation in Kenya was designed for the 635-student Ekeruba C.C. F. Boarding Primary school and its surrounding village was installed in February, 2012 in the village of Ekeruba in the Kisii Region of Kenya.  It generates 6,000 – 8,000 liters per day of clean water.
This unit includes two 5,000 liter water containers.  The first receives contaminated water from the nearby cistern through a solar-powered pump; it then feeds the water to two 1,000 liter sand pre-filters which remove turbidity and parasites.  From there the pre-treated water is fed to the second 5,000 liter container, which in turn feeds the water to the hollow membrane filters inside the filter house.
This system provided clean water for the 630+ student boarding school as well as surrounding village.  In this latter regard, and ACI entrepreneur manages local water sales and is also responsible for the daily maintenance and management of the system.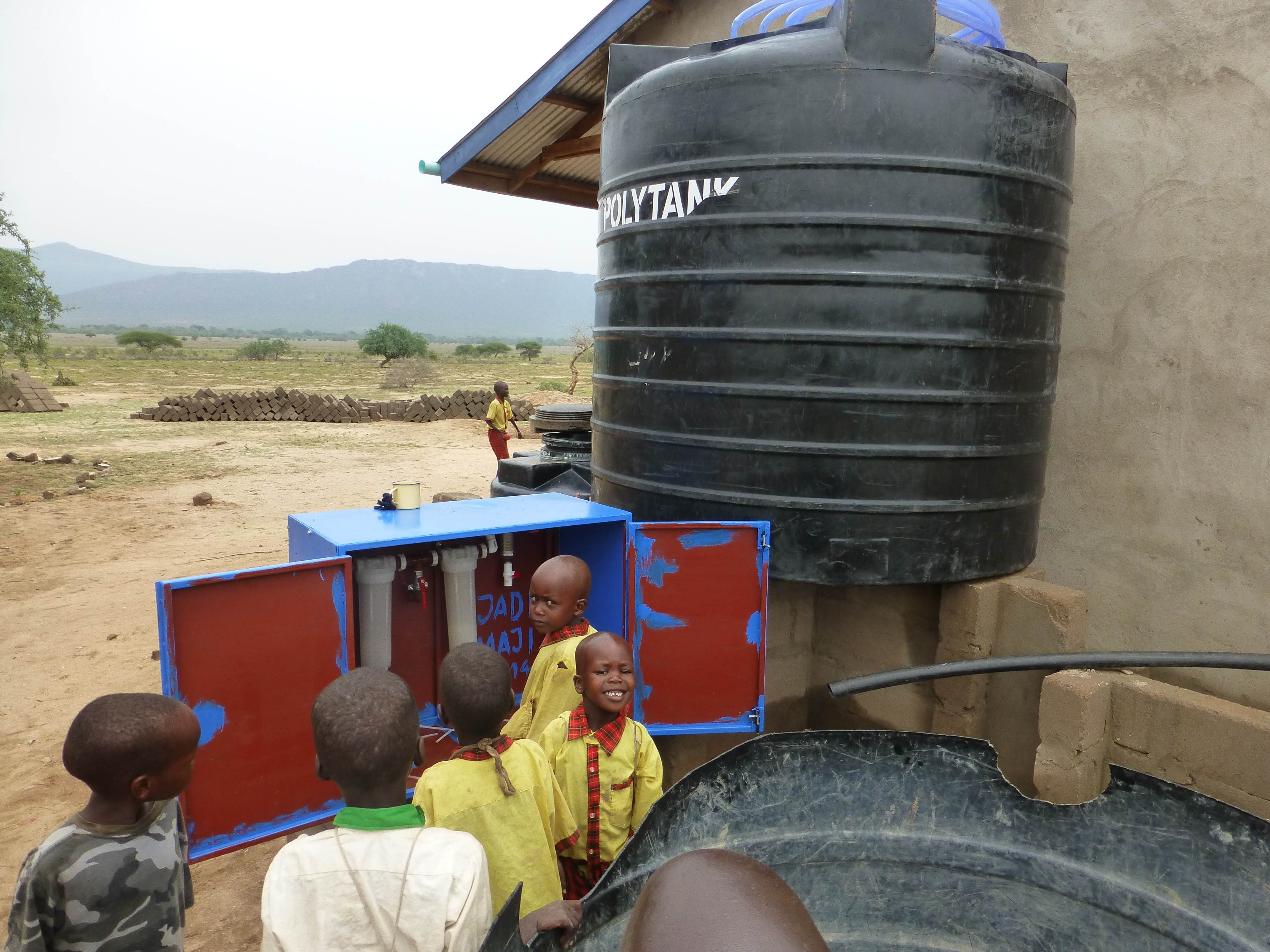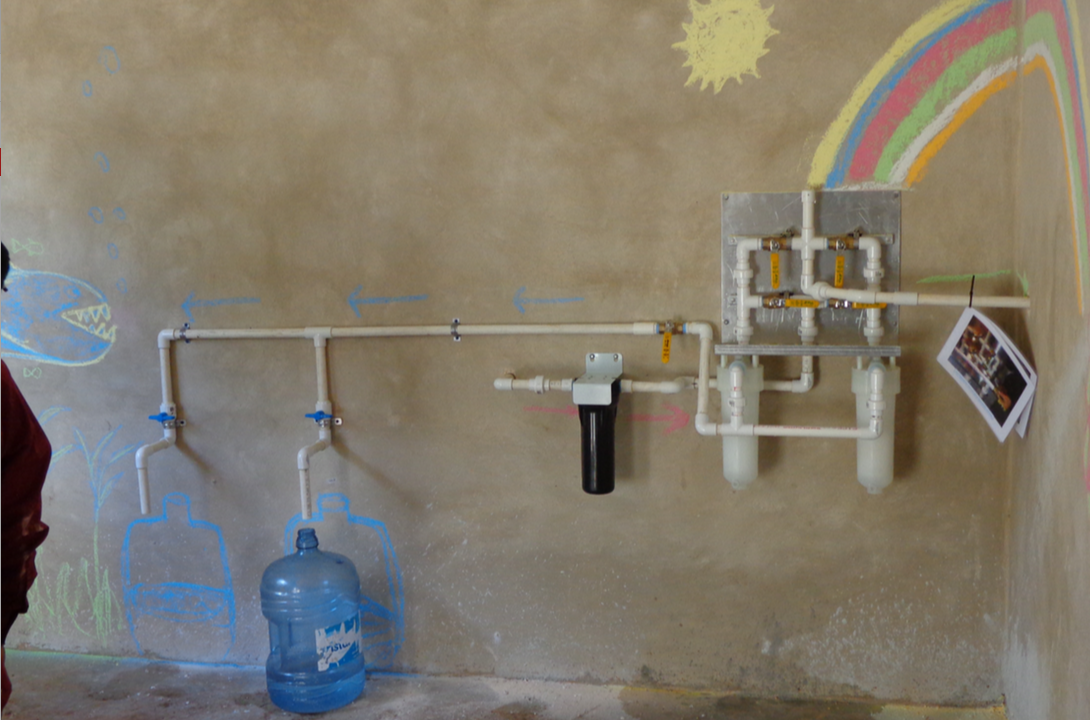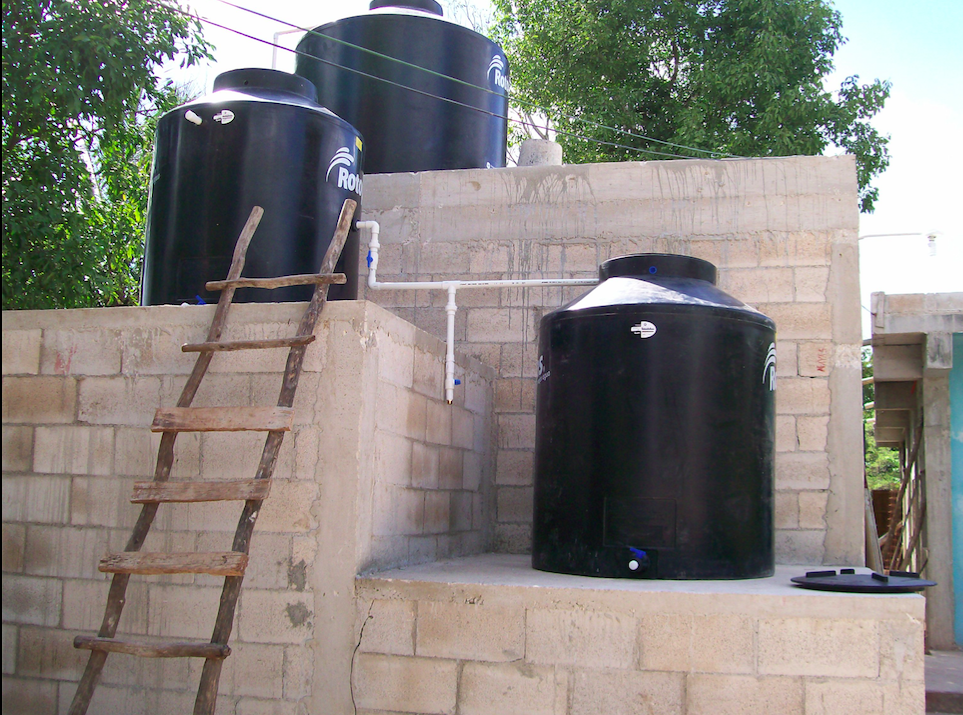 For more information on this system and others or to get in touch with one of our experts, do not hesitate to contact us today. We are happy to assist and appreciate your input.